OUR SoLUTIONS FOr yoUR
IT Services
For 20 years we have been developing software, consulting and supporting our clients. Our main clients are some of the world most known, banks, insurance companies, logistic and telecom
companies. Our markets and clients are based in East and West Europe and North America.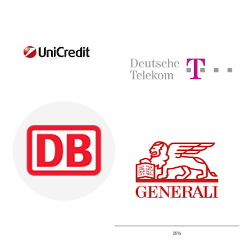 software development
We support our customers at developing modern and customsoftware and database systems.
CONSuLTING
Having a long-term experience in understanding the specific problems and needs of our clients makes us fast and responsive in finding and implementing specific solutions.
MANAgEMENT
We help draft project plans and concepts, manage the web presence as well as maintain and monitor everyday operations of customer systems.
WEhave experience & proven
success
Our technology expertise includes:
JAVA, Kotlin, Android, Webservices, REST, Spring, JSF, MVC, XML, XSLT, MQ, Java script, JUnit, JEE, SQL, Eclipse, Intellij, Google Cloud
Subversion, CVS, GIT, Maven, Gradle, Clearcase
Oracle, PL/SQL, MySQL, MS SQL Server, DB2, NoSQL, Oracle Advanced Queuing, Oracle APEX, Hibernate
Wordpress, Joomla, HTML, Document management and indexing
Tomcat, Jetty, Weblogic, Apache, Glassfish
Windows, Linux, Unix
Visual Age for Smalltalk
previous
Projects
Generali IT SOLUtions - dsgvo
Unicredit Group - credit risk system
Unicredit group - operational and trading risk systems
detusche telekom - middleware messaging system
deutsche bahn - railinfrastructure and timetable system
looking for a
solution?
info @ rement . rs
Laze Nančića 46
21000 Novi Sad, Serbia
+381 (62) 229 202